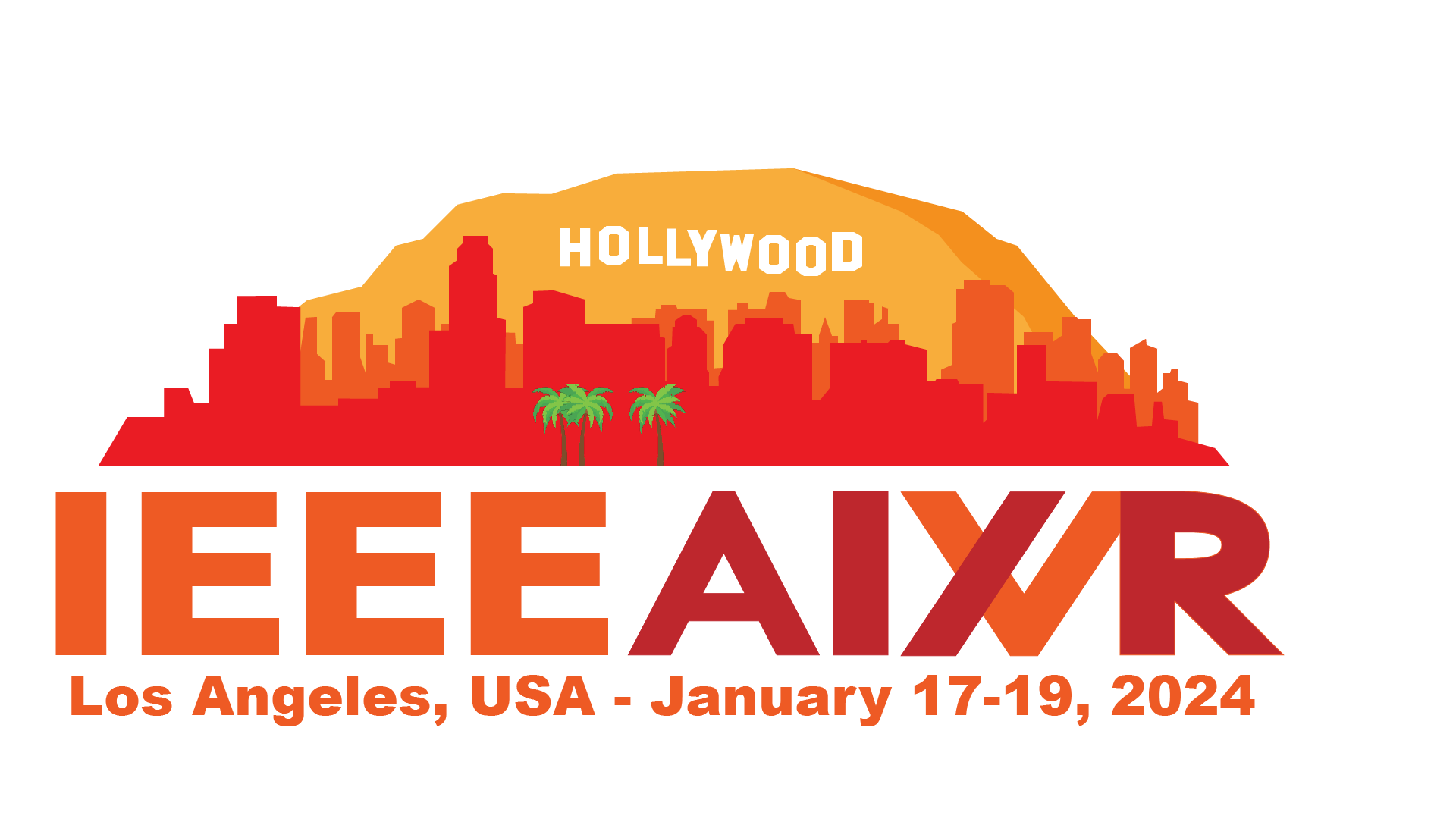 Big change is coming!
After five successful events of IEEE AIVR -- from 2018, when we started the conference in Taiwan, to 2022, when we held it virtually -- we are ready to take it to the next level!
New name
First, we are (slightly) changing our name. IEEE AIVR was always open to all kinds of mixed realities, not just VR but including AR/MR as well. We are now also reflecting this in the title by adding "X" to it. This will also avoid confusion with other events entitled AIVR (esp. aivr.org, which we are not associated with (and never have been)). Thus, the sixth IEEE AIVR will become IEEE AIXVR.
New time
Second, to better sync with the schedule of related events, we are moving the conference from mid-December to mid-January. Next year's dates will be January 17-18, 2024. Thus, the 6th IEEE AIXVR 2023 conference will actually be IEEE AIXVR 2024.
New place
Finally, after three virtual conferences, we are going back to physical events (with hybrid option for remote attendance). We are happy that IEEE AIXVR 2024 will be hosted by the UCS Institute for Creative Technologies, a pioneer in groundbreaking work including, but not limited AI and XR/VR. Thus, IEEE AIXVR 2024 will take place in Los Angeles, CA, USA.
But some things stay the same
IEEE AIXVR will remain committed to high quality and being a primary place where people interested in the exciting intersection of the fields of AI and XR/VR can gather, present their innovative work, and make lasting and impactful connections. The call along with a new URL will be available soon. Check this website (which will be redirected to the new URL) or follow us on Twitter for related updates.
---
For information about the conference, please refer to previous years' events:
5th IEEE AIVR 2022 (online/virtual, Dec 2022) Website | Proceedings: IEEE Xplore, IEEE CSDL
4th IEEE AIVR 2021 (Taichung, Tawian online/virtual, Dec 2021) Website | Proceedings: IEEE Xplore, IEEE CSDL
3rd IEEE AIVR 2020 (Utrecht, The Netherlands online/virtual, Dec 2020) Website | Proceedings: IEEE Xplore, IEEE CSDL
2nd IEEE AIVR 2019 (San Diego, CA, USA, Dec 2019) Website | Proceedings: IEEE Xplore, IEEE CSDL
1st IEEE AIVR 2018 (Taichung, Tawian, Dec 2018) Website | Proceedings: IEEE Xplore, IEEE CSDL
---